Jerzy Vetulani Educational Zone
---
Cannabis from the perspective of a practicing doctor. Why is hemp treatment not part of academic medicine?
Saturday 11:00
Doctor Adam Zgliński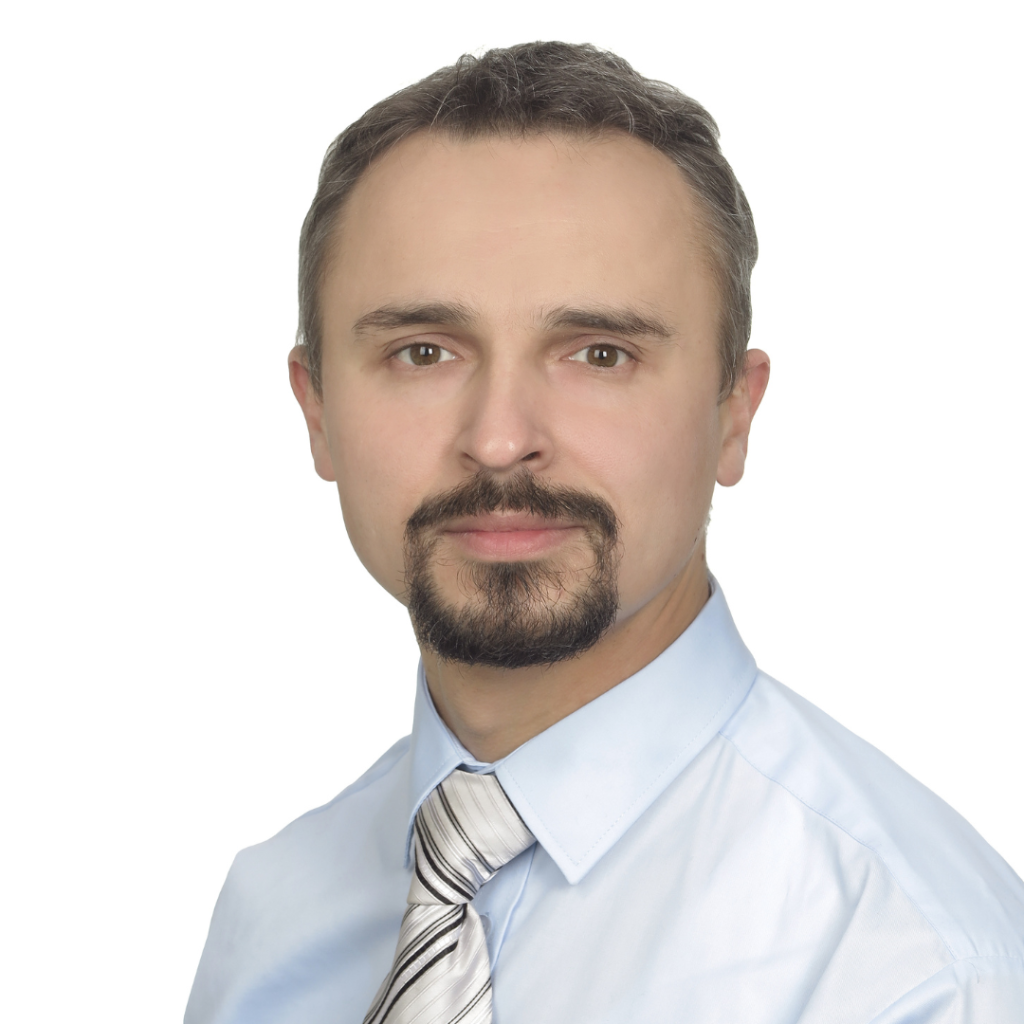 A doctor with 10 years of experience, specializing in Internal Medicine and currently undergoing specialization in Geriatrics. He approaches each patient holistically, striving to optimize treatment – primarily by reducing often unnecessarily prescribed medications. He is a co-author of scientific papers in the field of cannabis medicine.
---
"Cannabis in the service of women. On the treatment of endometriosis using substances contained in Indian cannabis.
Saturday 11:45
Patient Kamila Dragan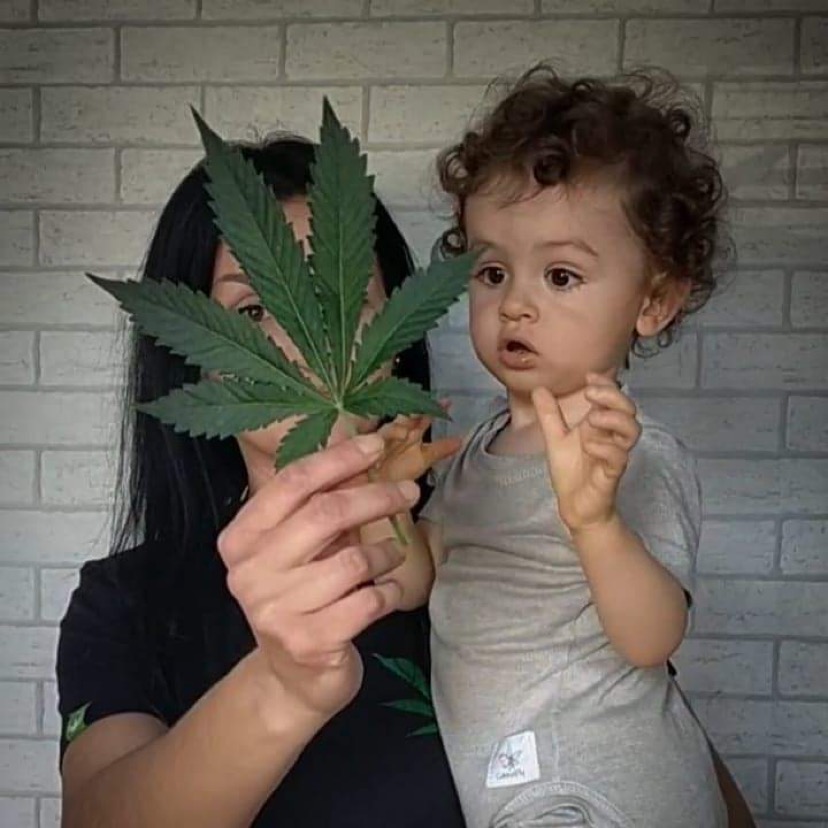 A Medical Marijuana patient who overcame addiction to opioid painkillers, conquered pain associated with Endometriosis, became pregnant, and gave birth to a healthy baby boy – all thanks to the miraculous plants that are Hemp. A certified hemp therapist, helping with the treatment of women's health conditions as well as pain.
---
The harmfulness of using uncontrolled psychoactive substances among young people – a panel discussion
Saturday 12:15
Blogger Rafał Napierała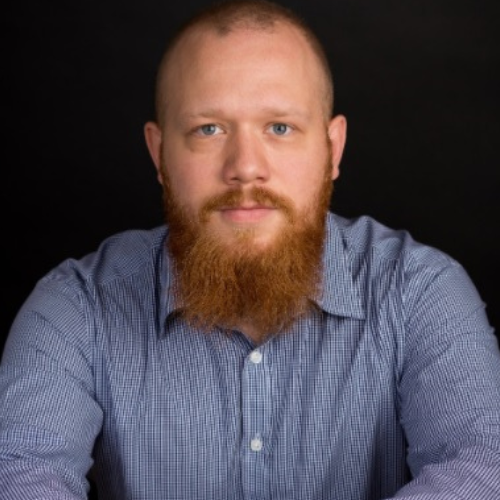 A blogger and researcher of psychoactive substances. CEO of the KonopnyWeb.pl portal and store. He is passionate about cannabis and a fan of Polish products. The most important thing for him is education regarding the selection of high-quality products.
Analyst
Jerzy Afanasjew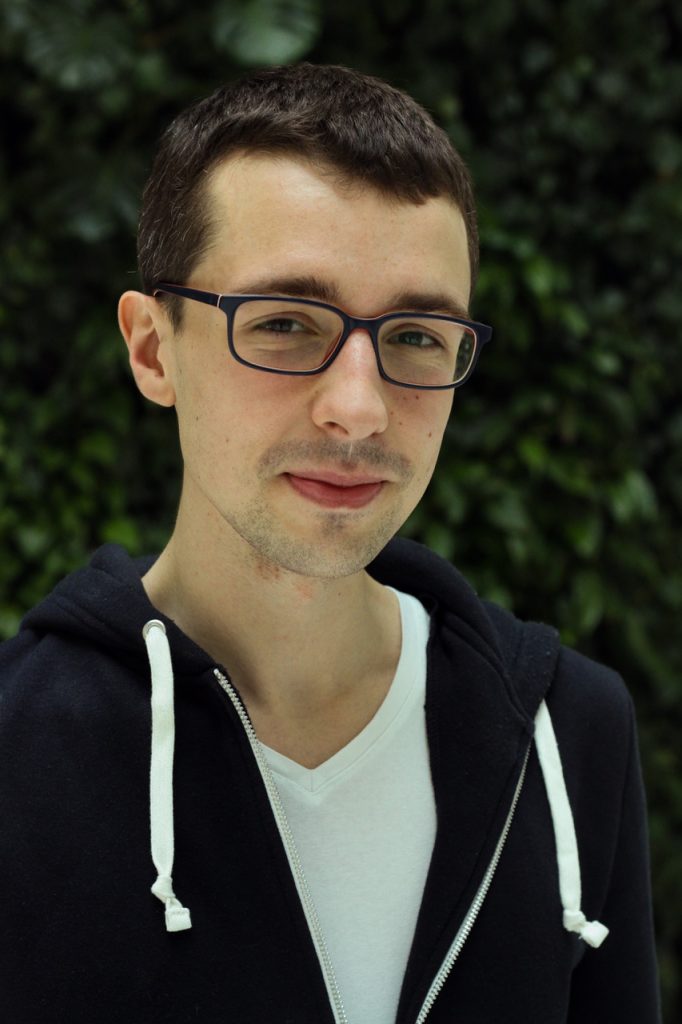 Activist and educator, a graduate of the Institute of Applied Social Sciences at the University of Warsaw. A person with rich experience – dealt with the issues of psychoactive substances in the Social Drug Policy Initiative as well as in many international internships. He produces test kits at protestkit.eu to check the composition and safety of substances, and also conducts school classes on addiction prevention (profilaktykazklasa.pl).
---
The possibilities of using commonly available plants in preventive healthcare – a panel discussion.
Saturday 13:30
Biologist Izabela Baczewska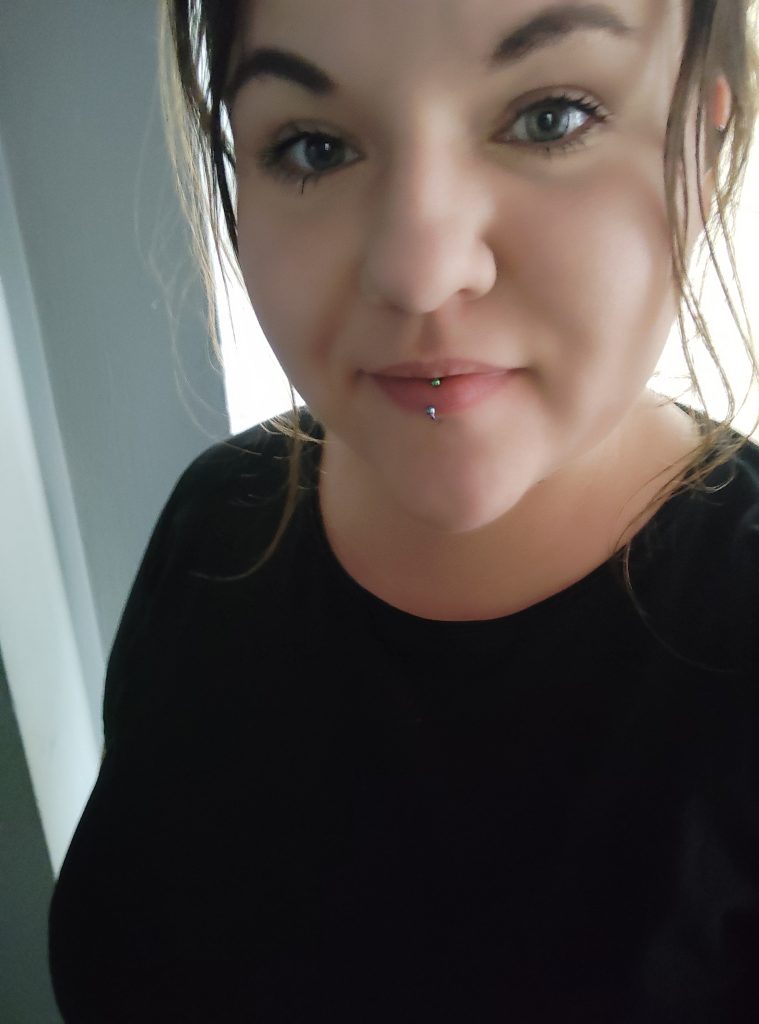 A graduate of biological studies, a doctoral student at the doctoral school of pharmaceutical sciences. A member of the Council of the Otwieramy Oczy Foundation and the scientific support team of the group. Izabela's scientific interests include professionally – lichens and mosses, and privately – hemp, herbalism, as well as the connections between changes in the microbiome and various disease entities in humans.
Analyst Maciek Tuora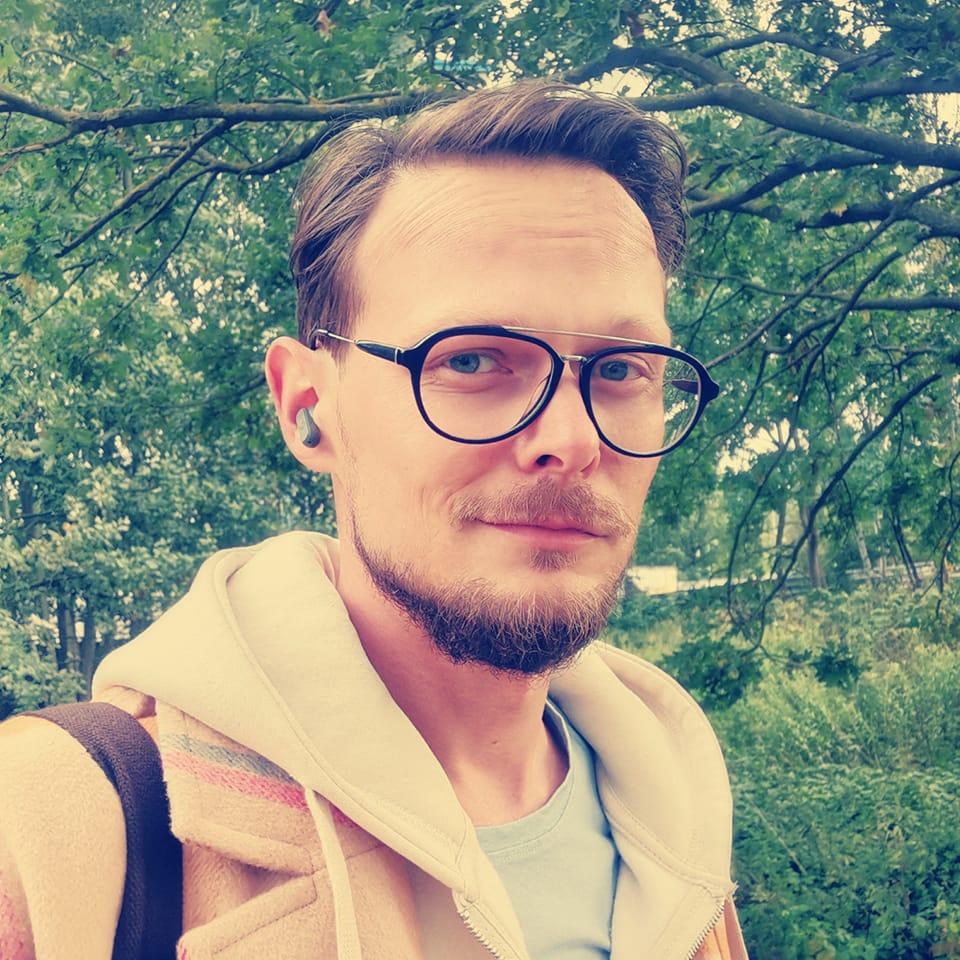 Cannabis copywriter, journalist, and PR specialist. Fascinated by the world of terpenes, flavors, and aromas. A certified cannabis interpreter whose passion is the diversity and history of available strains. Privately, he enjoys funk-rap and good ramen.
---
The Therapeutic Dimension of Psychedelics – a Panel Discussion.
Saturday 14:30
Mgh. Paweł Mechlinski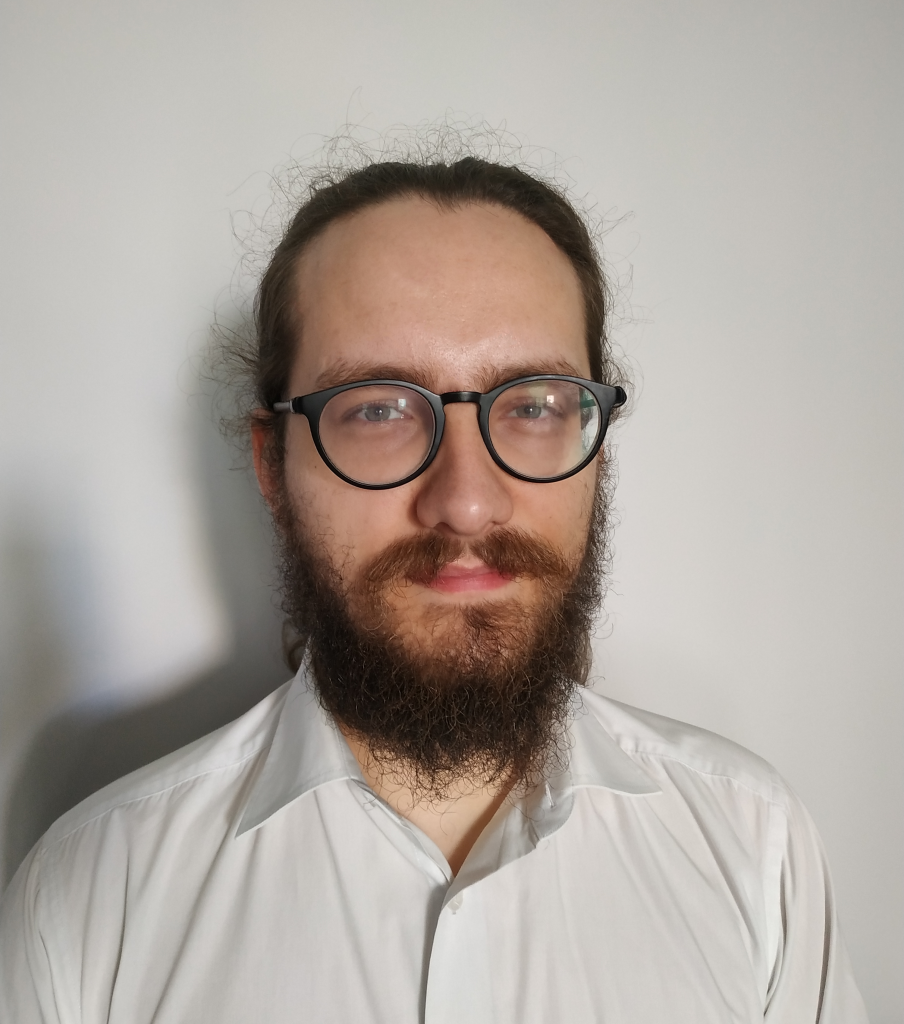 Graduate in Psychology from the University of Gdańsk. Since he can remember, he has been interested in the mind and what goes beyond everyday perception. He meditates and practices yoga, of which he has been an instructor for over two years. He is a member of the Social Drug Policy Initiative – thanks to this, he contributes to the idea of rational drug policy and harm reduction. Currently, he is studying computer science and working in a technical profession. He is interested in the interdisciplinary area at the intersection of social, technical, and biological sciences.
Party worker Jan Rin Jakubowski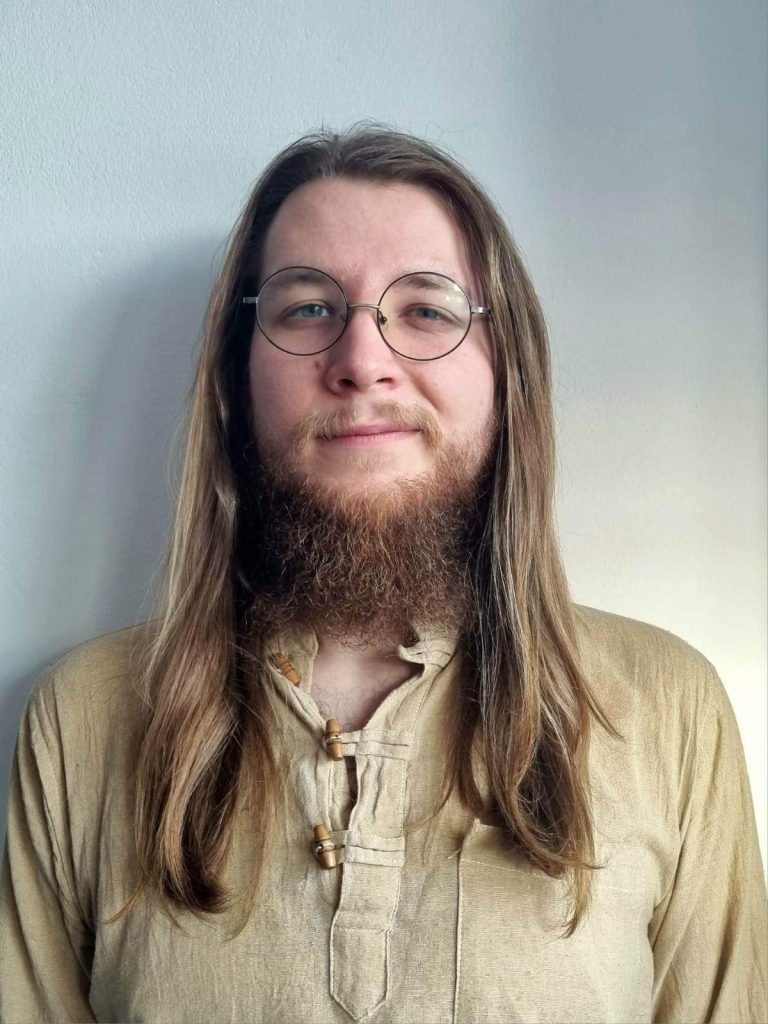 Party worker who has been active in SIN for several years, mainly organizing events. He is fascinated by the topic of psychoactive substances in their many dimensions – cultural, religious, and medical. Currently finishing his studies in psychology and writing his master's thesis on the sense of life. Besides, he is interested in ecology (worked with the Greenpeace foundation) and fantasy, giving lectures at thematic events throughout Poland.
---
How to solve systemic problems that entrepreneurs in the hemp industry have to deal with – discussion panel.
Saturday 15:30
Farmer Maciej Kowalski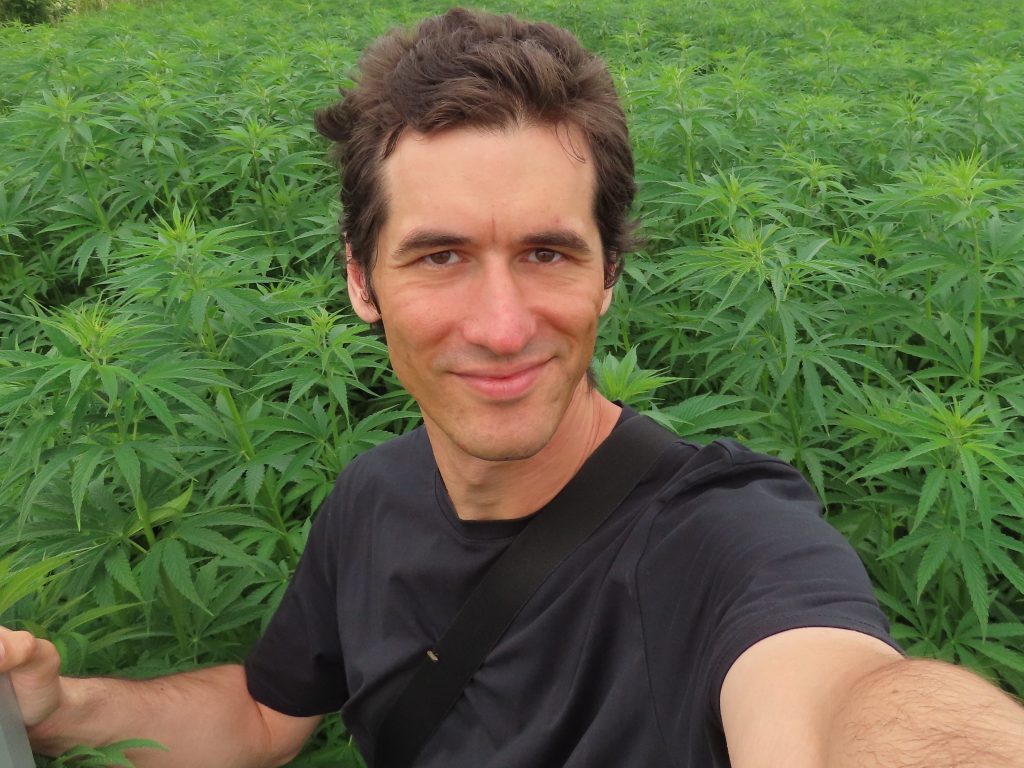 Entrepreneur and farmer. Founder and originator of the Hemp Combine. A person who has been professionally involved with hemp for over a decade. He started his adventure with these plants with activist activities such as publishing the Spliff hemp newspaper. From 2011 to 2014, he was also the spokesperson for the Free Hemp Association.
As the first entrepreneur in Poland, he obtained a permit to cultivate industrial hemp, which ultimately turned his initial fascination with hemp into a serious business.
Legal advisor Klaudia Zadworna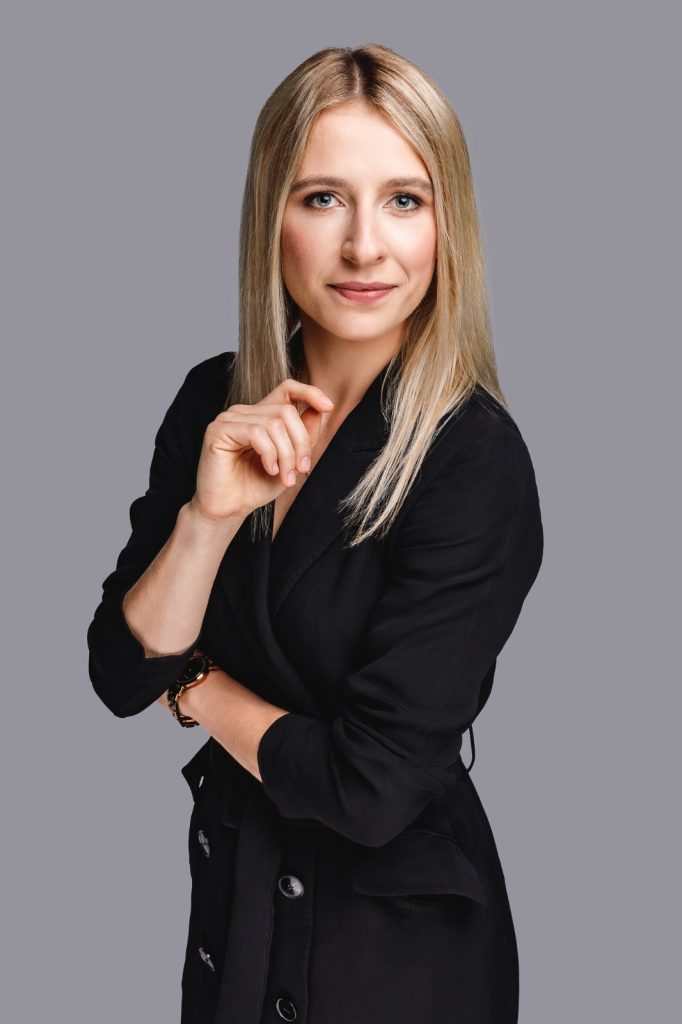 Klaudia is a legal advisor who has been providing legal services to companies operating in the hemp industry since 2018. She is the founder and creator of the website and YouTube channel – prawokonopne.pl. She has a strong working relationship with entrepreneurs involved in the cultivation of industrial hemp, extraction, as well as marketing and selling finished hemp products. Klaudia regularly provides advice on issues such as VAT rates, excise duty on hemp, the sale of oils, and the rules and regulations governing online stores.
---
What do you want to know about laboratory testing of cannabinoids? – panel discussion
Saturday 16:30
Phd Marek Klein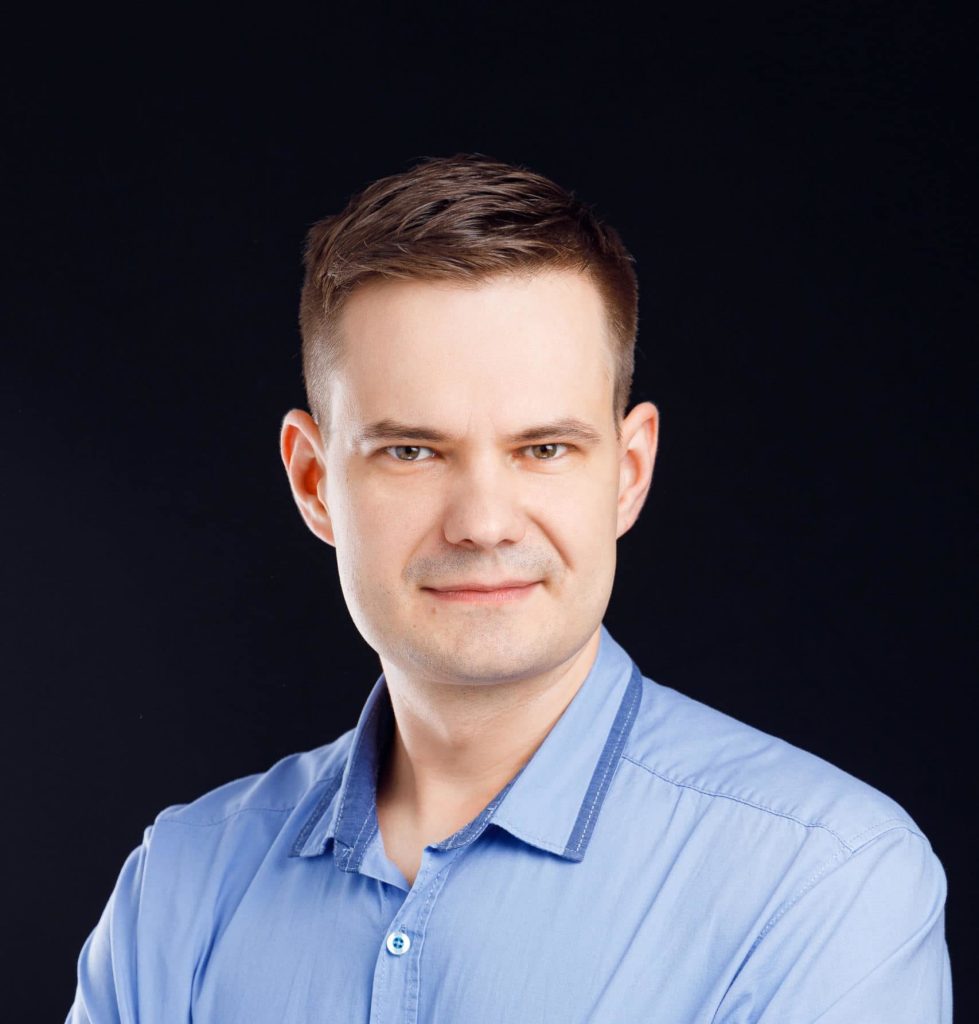 Marek Klein is a specialist in cannabis research, the owner of the research and development laboratory EkotechLAB, as well as Cannalabs. He is a chemist, a doctor of technical sciences, and a court expert.
Analyst Olga Jabłońska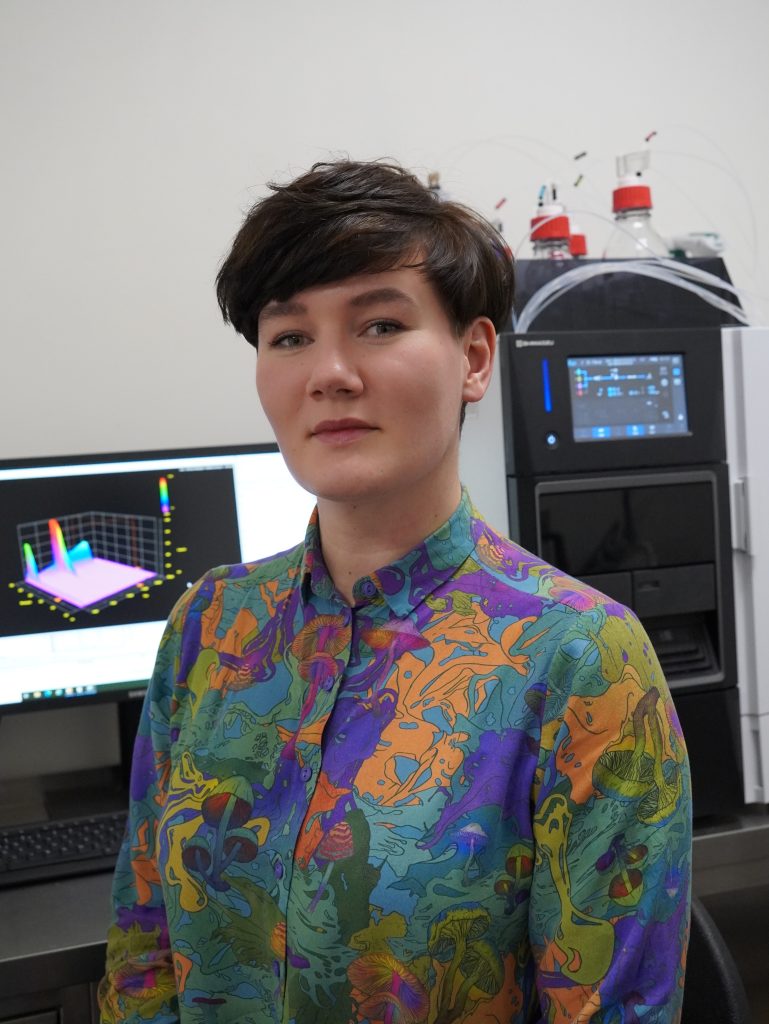 Research and Development Manager at the Hemp Consortium. Has been involved in hemp analysis for 8 years. At the Consortium, he is mainly responsible for managing the laboratory, prototyping new products, and in the meantime, running the consortium's social media accounts, determining dosages, and…cooking! Privately, she is the author of a culinary-hemp blog at www.miligramy.pl.
---
Can cannabinoids be used in children?
Saturday 17:15
Mother Paulina Janowicz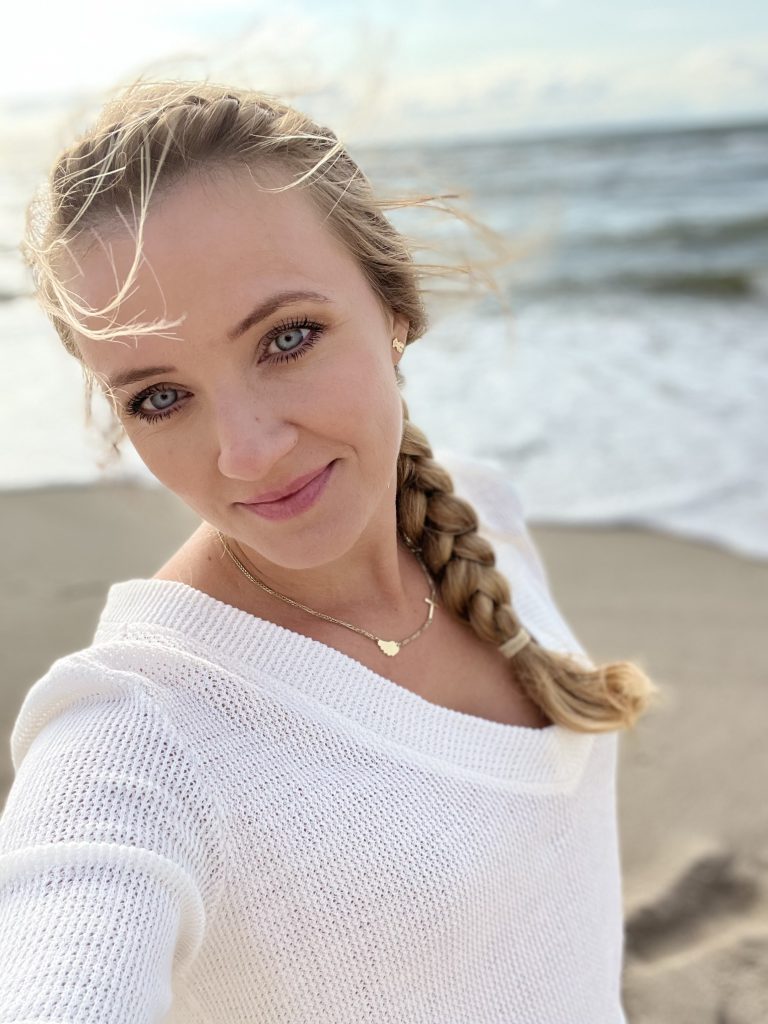 Julia's mother, a certified naturopath, activist, entrepreneur, president of the OLA Foundation, and creator of the CannaFly brand of clothing made from hemp fabric. For many years she has been promoting awareness of the medicinal properties of hemp, supporting patients at the nationwide Hemp Information Point. She collaborates with the Max Hemp Therapeutic Center in Wrocław. In her foundation named after her deceased daughter, she supports parents after the loss of a child, educates, and raises awareness about how to naturally care for one's health. With her knowledge and experience, she passionately shares her expertise by running a natural therapy clinic.
---
About viroids in cannabis – Lecture in English on viroids attacking cannabis, such as HLVd.
Saturday 17:45
Chemist Andrea Properzi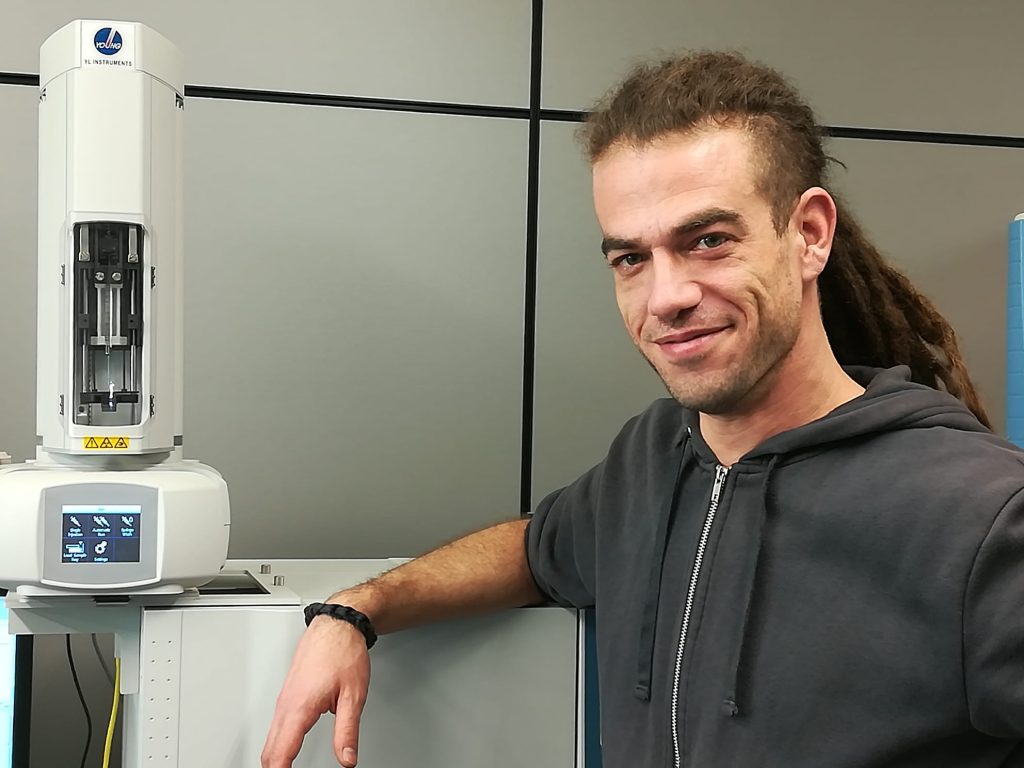 Andrea Properzi is a chemist and works as the Quality Manager at Fundación CANNA. Born in the Italian Alps, he moved to Padua (UNIPD) to pursue his studies in inorganic chemistry. In 2013, Andrea moved to Barcelona and contributed to the development of systems that minimize health risks for both operators and consumers of biological products. Through Fundación CANNA, Andrea gained in-depth knowledge of ISO certification and for several seasons monitored the GC-FID analysis of terpenes.
In recent years, in Barcelona, Andrea has helped manage projects/programs beyond routine analytical practices.
---
Discussion panel on the available strains of cannabis in pharmacies
Saturday 18:30
Pharmacist Izabela Anna Nowicka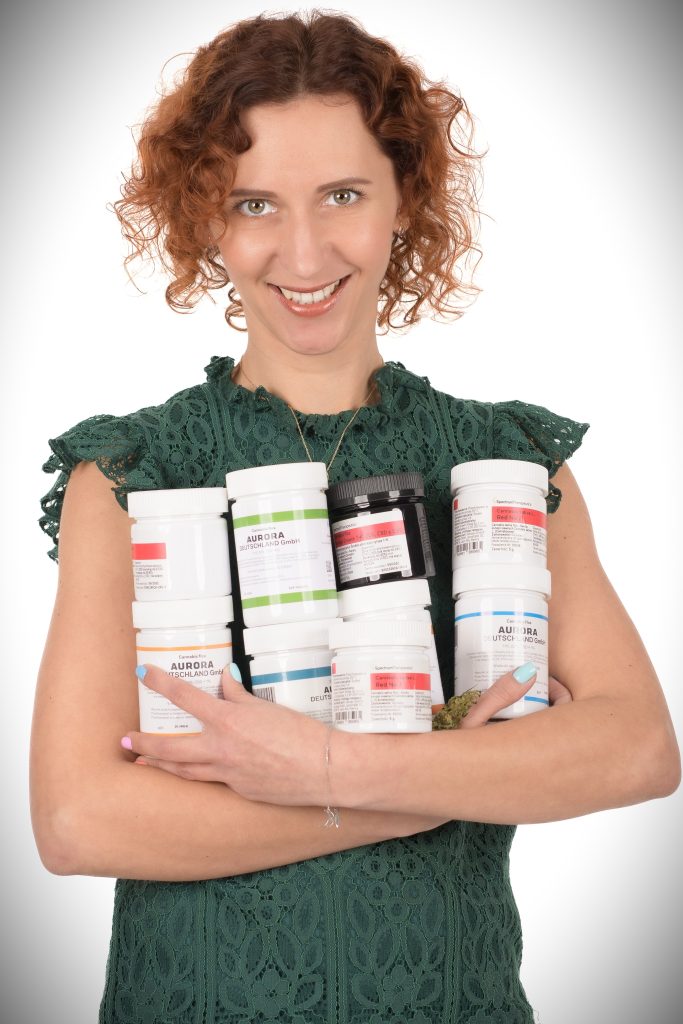 Pharmacist. Graduate of the Faculty of Pharmacy at the Nicolaus Copernicus University in Toruń, Collegium Medicum in Bydgoszcz. Since 2017, she has been the manager of the publicly available Smile Pharmacy in Bydgoszcz. A consultant for the Otwieramy Oczy foundation on medical marijuana issues.
Pharmacist Bartłomiej Zalewa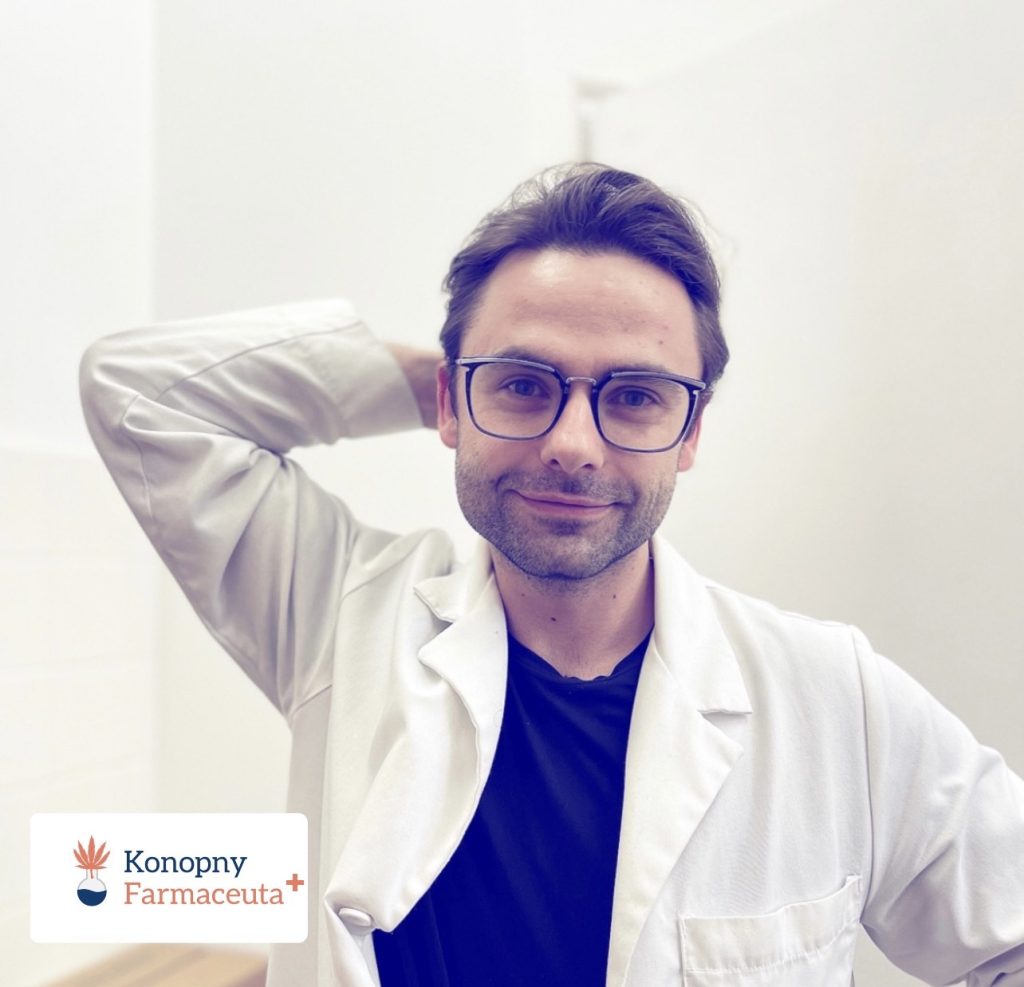 Pharmacist Bartłomiej Zalewa, known as the Cannabis Pharmacist, is the manager of the Premium-lek Pharmacy in Katowice. He is a specialist in pharmacy compounding using the pharmaceutical raw material Cannabis flos. He is also the founder and main scientific consultant of the KonopnyMed clinic. He lectures on several postgraduate courses related to cannabis. He runs educational accounts on Instagram, Facebook, and a YouTube channel.
---
Bhang Drink Tasting, Spiritual Panel
Sunday 11:30
Daria Jeszka
Healer, who has been working in the hemp industry for 6 years. She is associated with the Free Cannabis Association, writes texts for the industry, and runs a profile on Instagram: @konopnaszeptunka. She considers hemp to be a Sacred Plant that has a spiritual dimension, raising human consciousness and restoring balance on many levels. She approaches the topic of health in a very holistic way, treating it as an inseparable connection of body, mind, and spirit. During an educational panel, she will take you on a beautiful journey, raising awareness of how to use the entheogenic power of the plant to start living your dream life in deep connection with your heart.
---
Legalization of marijuana – a one-way street
Sunday 12:15
Writer Bogdan Jot 
Blogger and author of books about cannabis. Journalist and educator on the subject of medical marijuana, author of the books "Marijuana heals" and "Cannabidiol heals". A strong advocate of the idea that the liberalization of marijuana laws is beneficial not only for users, but for society as a whole. He presented arguments for legalization in his books "Debunking Marijuana" and "Legalization – I'm for it". He runs the blogs marihuanaleczy.pl and odklamywaniemarihuany.pl, where he comments on current issues related to medical uses of cannabis and drug policy.
---
Legislation on cannabis in Poland – panel discussion
Sunday 14:45
Activist Andrzej Dołecki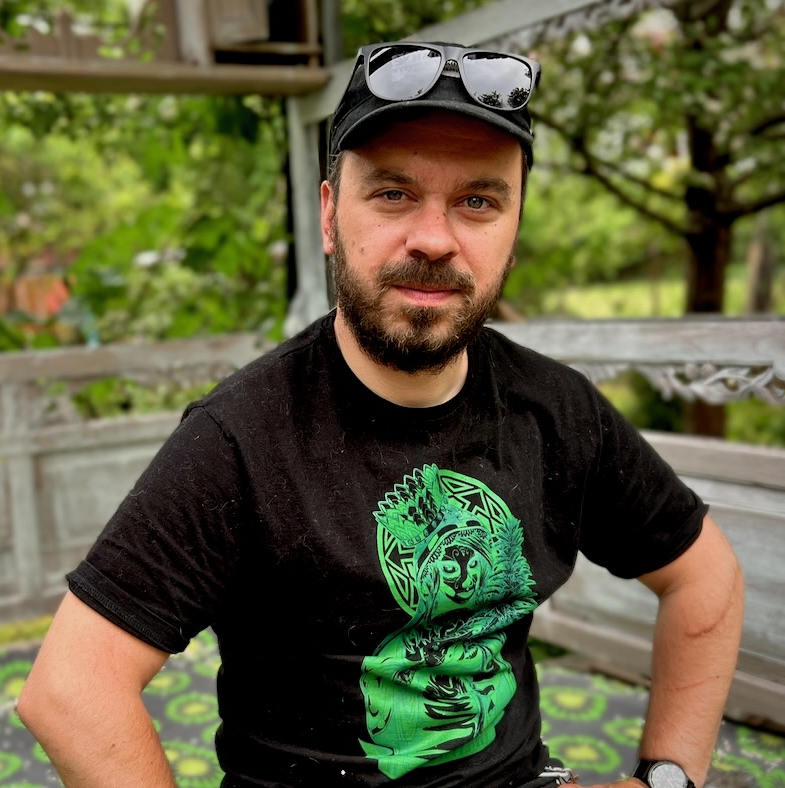 Co-founder of the Free Hemp Association. Shortly after Aleksander Kwaśniewski signed a law introducing drug prohibition in Poland, Andrzej Dołecki began fighting for the legalization of marijuana. He has been organizing the Marches for Hemp Liberation for over 20 years, was arrested for possession during that time, and became a member of the Polish parliament during the 7th term. He is a Polish social activist and politician, and one of the founders and president of the Free Cannabis Association.
Phd Mateusz Klinowski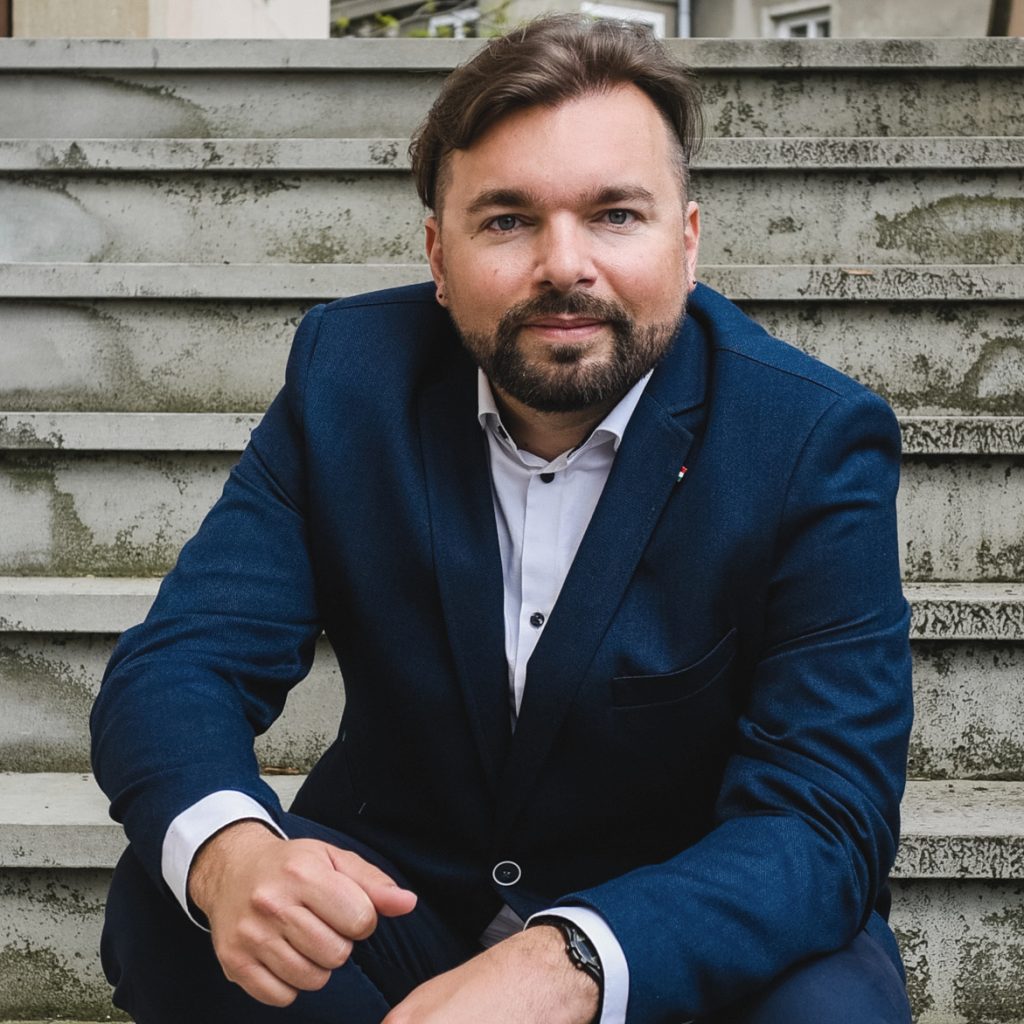 Dr. Mateusz Klinowski – a social activist, blogger, and science popularizer who actively fought for the decriminalization of drugs in Poland. He currently works as an assistant professor at the Faculty of Law and Administration of the Jagiellonian University. Before that? A progressive mayor of Wadowice!
Attorney Adam Stasiak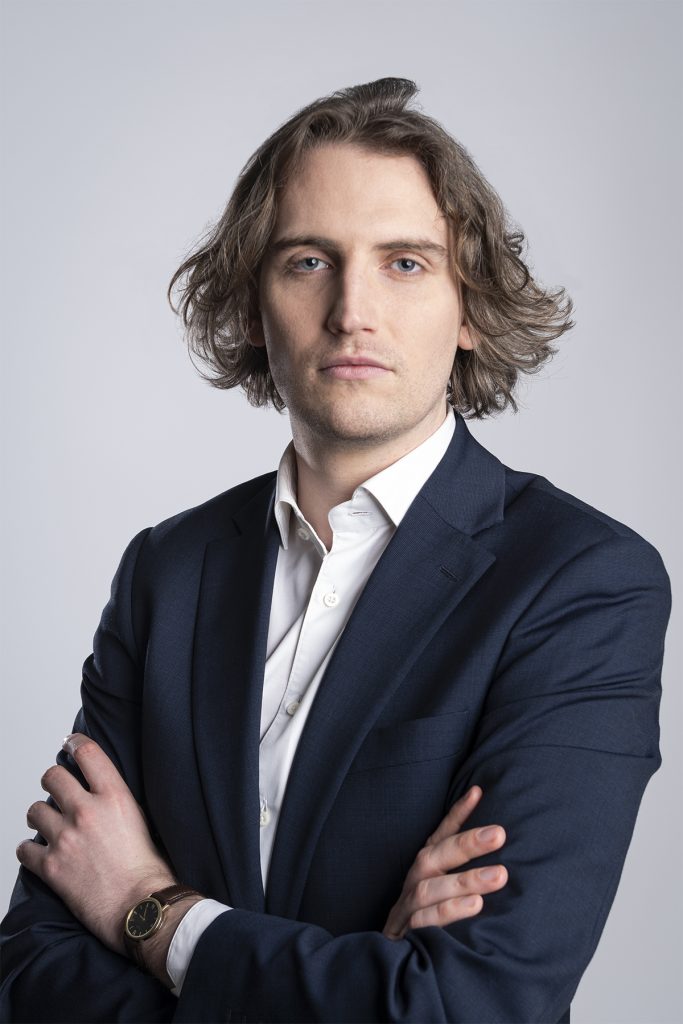 Adam Stasiak – trainee attorney at the law firm The Hemp Cases under attorney Stelios Alewras. Doctoral candidate at the Institute of Legal Sciences of the Polish Academy of Sciences, where he is preparing a doctoral dissertation in the field of criminology and drug law. Graduate of the Faculty of Law and Administration at the University of Warsaw and Central European University (LLM International Human Rights).
---
Who does medical marijuana help?
Sunday 15:30
Dms Dorota Szadkowska – Rogowska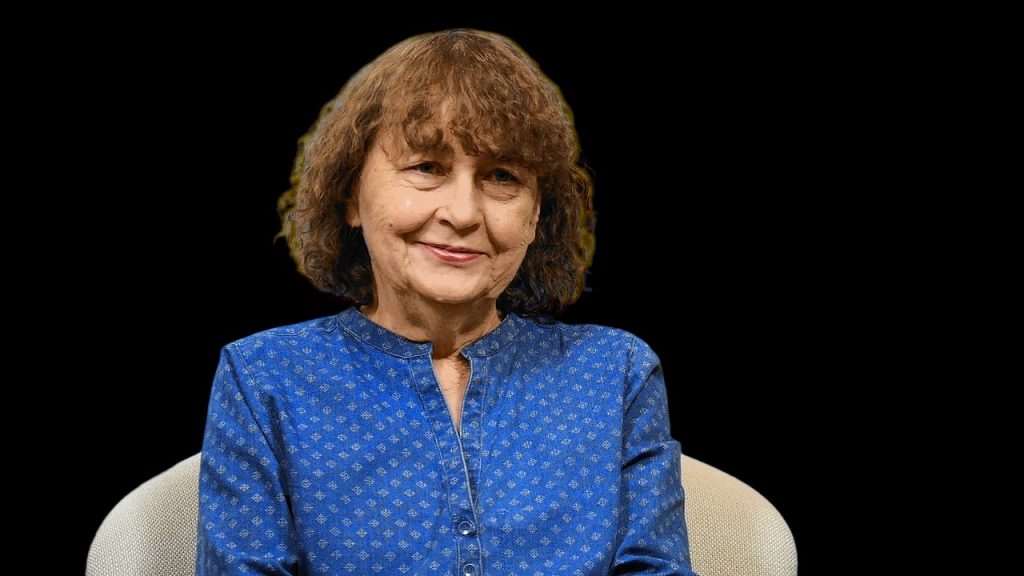 Doctor of medical sciences. Co-creator of one of the first HIV/AIDS departments in Poland. She is the author of over 200 scientific and popular science publications on various aspects of HIV/AIDS, including "Living with the virus… A guide for people living with HIV." In 2016, she published the book "Medical marijuana/History of hypocrisy," and five years later – another: "Who does medical marijuana help." She works at the Department of Family Medicine at the Medical University of Bialystok.
Cannabis breeders Sasha and Jerzy – Did you know that the first autoflowering strain in the world was created in Poland? The story of the famous self-flowering Lowrider strain
---
Cannabis breeders Sasha and Jerzy – Did you know that the first autoflowering strain in the world was created in Poland? The story of the famous self-flowering Lowrider strain
Sunday 16:15
Growers Sasha and Jerzy Doctors Choice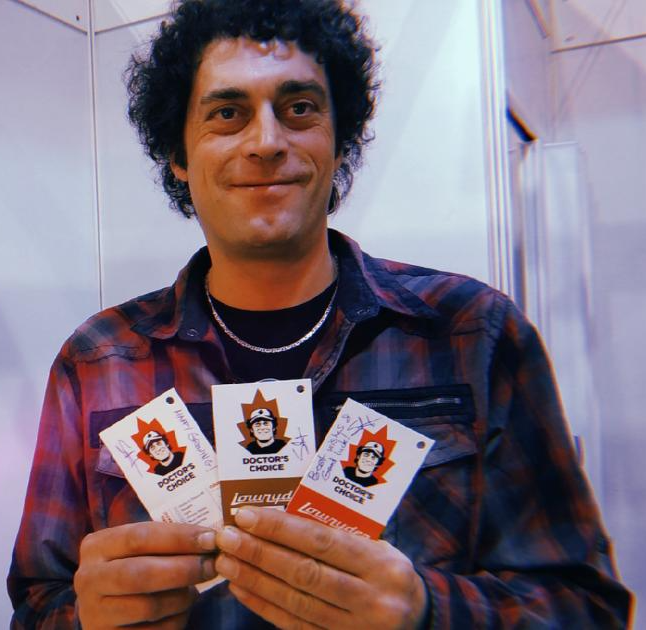 Sasha Przytyk, known as the "Joint Doctor," is a long-time cannabis enthusiast from Canada. In the growing community, he is famous for introducing the first recognized automatically flowering cannabis strain – Lowryder, 20 years ago. Interestingly, Sasha also has a strong connection to Poland. Before the release of Lowryder, Sasha studied cannabis cultivation at the Institute of Natural Fibers and Medicinal Plants in Poznan. During his second season in Poland, he was given the opportunity to conduct a research project: cultivating and comparing different medicinal marijuana strains from his collection on one of the Institute's research farms. Currently, Sasha Przytyk is developing his major project, the Doctor's Choice company. He has dedicated a lot of time to create this business and bring it to its current level.
---
How should a police officer and a citizen detained for possession of marijuana behave? How should the detention process for possession be carried out correctly?
Sunday 17:10
Former police officer Kamil Kaczorowski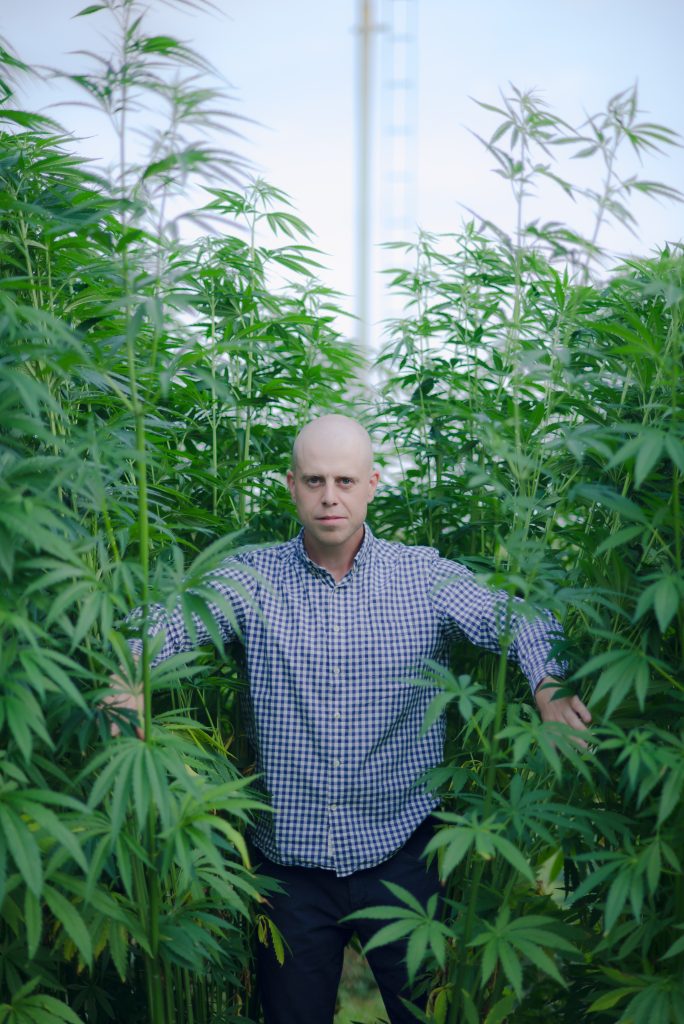 Former prevention department officer. Non-governmental activist for changes in drug policy in Poland. Chairman of the Board of the Open Your Eyes Foundation.
Activist Jakub Gajewski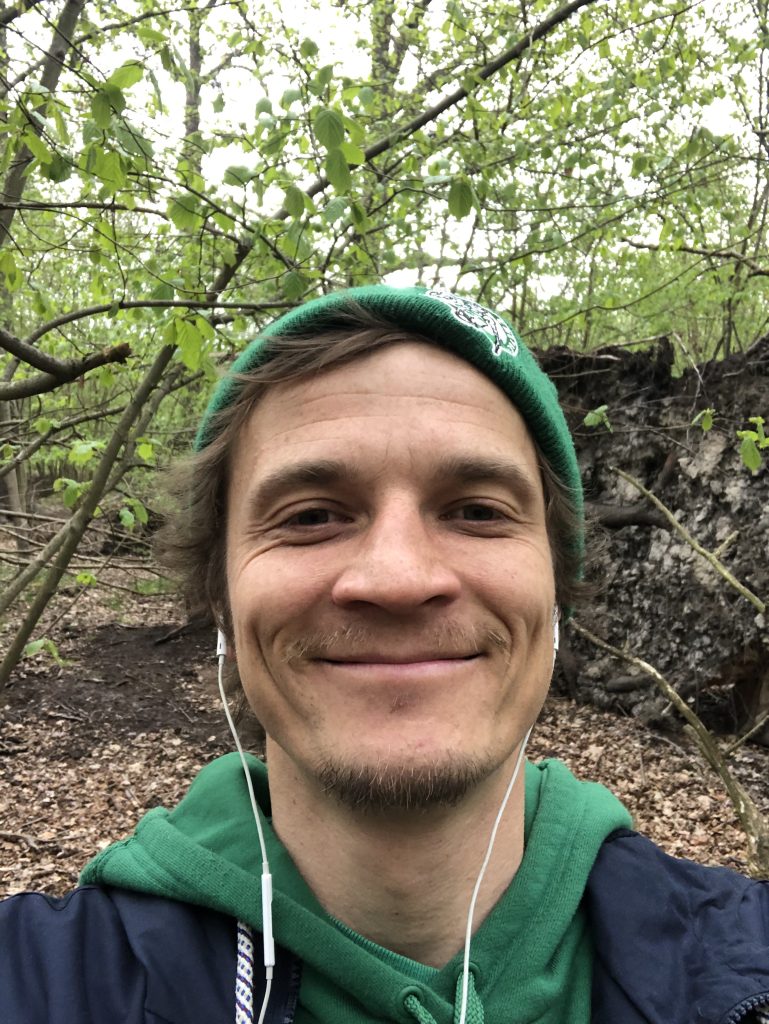 One of the founders and vice-president of the Free Cannabis Association. Entrepreneur in the cannabis industry, educator, organizer of numerous demonstrations and events related to cannabis. Advocate and enthusiast of this plant.
Attorney Mieszko Turzyński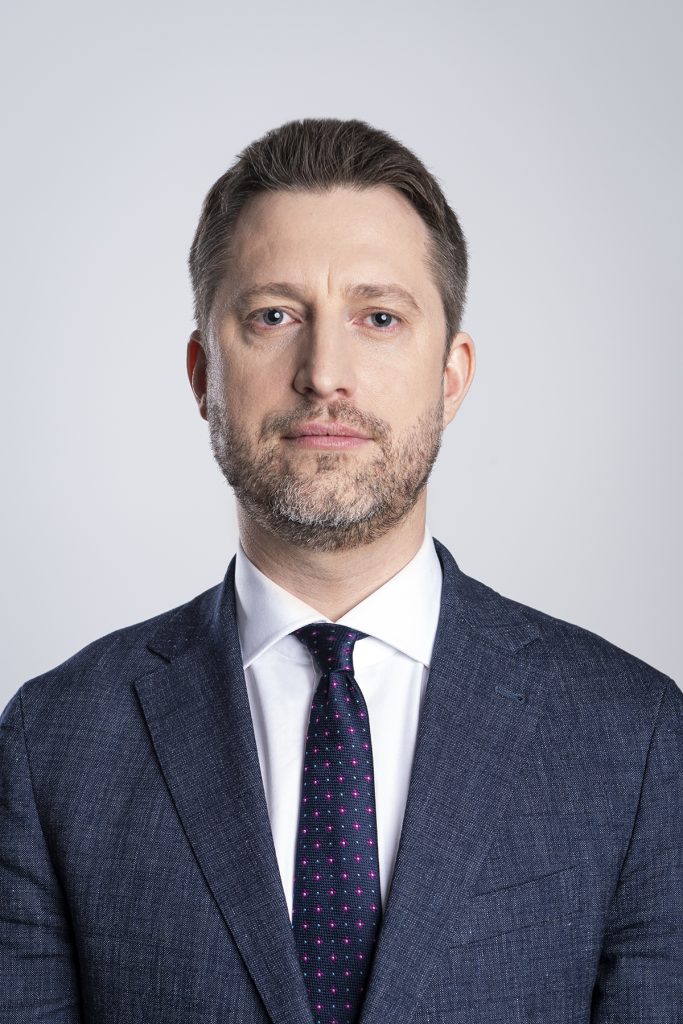 Mieszko Turzyński – attorney at the law firm The Hemp Cases under attorney Stelios Alewras. He specializes in criminal law, particularly drug law. He gained experience in the family law department of a renowned London law firm. Graduate of the Faculty of Law and Administration at Adam Mickiewicz University in Poznań, where he defended his master's thesis titled "The right to use psychoactive substances," and the University of Leeds (LLM International and European Human Rights Law).