Do you use hemp for medicinal purposes or believe that marijuana should be legal? It's time to take action on this matter!
On June 3rd, 2023, the exceptional 20th edition of the Hemp Liberation March took place in Warsaw.
This is a recurring event organized since 2003 by hemp activists who fight for changes in Polish drug law. The current legislation is ineffective and leads to many absurdities, including the imprisonment of medical marijuana patients. Therefore, this is a unique opportunity to manifest your views and meet like-minded people! How did the anniversary Hemp Liberation March look like?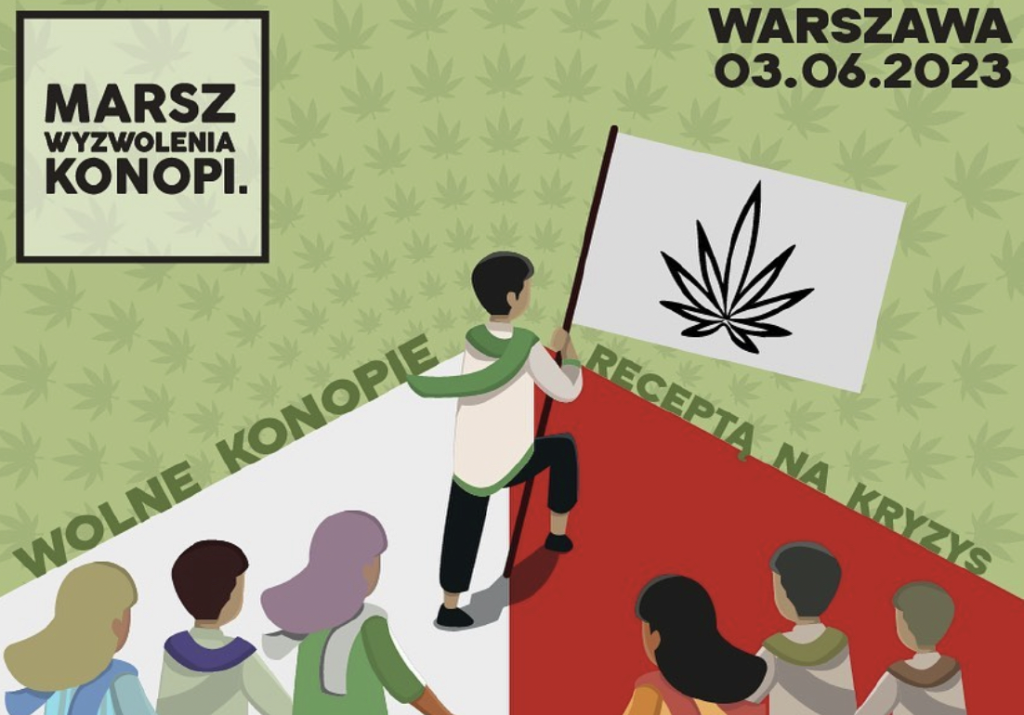 What happened at the March?
According to the long-standing tradition, the Hemp Liberation March involves marching through the streets of Warsaw accompanied by good music, education, decorated floats with hemp joints and leaf-shaped banners. It started at the Plac Bankowy with workshops about making hemp paper and other attractions. The official march time was 5:45 PM.
Attractions
The Association "Wolne Konopie" together with the "Otwieramy Oczy" Foundation and invited special guests took care of the substantive and educational part. In addition, participants had the opportunity to talk to hemp producers, connect with lawyers or doctors. On Sunday we want to put smiles on people's faces with a special #420 stand-up show featuring 10 Polish comedians.
Artists
The top Polish rappers, including Arab, Zetha, Włodi, Adi Nowak, Esceh, and Zibex, will be responsible for providing great entertainment at the March. But that's not all! After the Hemp Liberation March, there will be an After Party at Klub Remont, located at ul. Waryńskiego 12A. The lineup for the party includes Hemp Gru, Junior Stress, Metrowy, Comson & Dziabson, Deejay Kaseciak & Jah Love Crue.
Partners
However, none of this could have been possible without the support of those who care! Thanks are due to the sponsors: iSmoking, Doctor's Choice, and growbox.pl, as well as the media patrons: WeedWeek, Mestosław, Cannabis News, faktykonopne.pl, Hemplo, Era Konopi, and Spizgane Ziomki. We also wholeheartedly support this celebration for Polish cannabis users.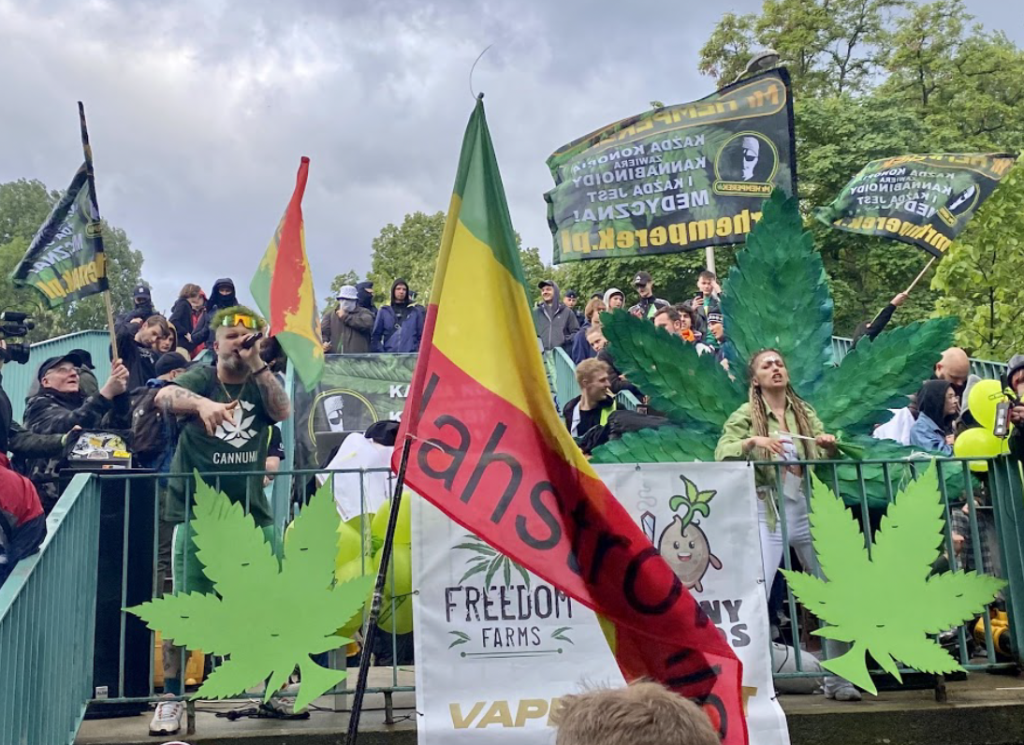 What are we fighting for?
It is a day that unites everyone in the fight for their rights, for equal treatment, for safety. Finally, it is one of the few occasions in the year to remind the Polish community about the difficult and still neglected issue of ineffective drug policy, which causes more harm than it brings actual results.
Over 60% of the Polish population is in favor of decriminalizing marijuana for personal use. Research shows that approximately 3 million Poles smoke marijuana at least once a year. Since the beginning of prohibition, over 2 million people have been convicted for possession of cannabis. Studies and examples from countries where there is no prohibition clearly show that youth consumption does not increase, and in some cases, even decreases after legalization.
Indeed, in our country, a higher percentage of teenagers have contact with this plant compared to countries like the Netherlands, where there are coffee shops. Prohibition doesn't work, as dealers don't ask for ID, and the tax revenue from the sale of this plant could be used for various purposes, such as providing assistance rather than imprisoning people. Legalizing marijuana could bring in approximately 10 billion złotych annually for the country. Cannabis is used by every social group – from teachers and doctors to police officers.
See you next year!